Stamping website and application for nurses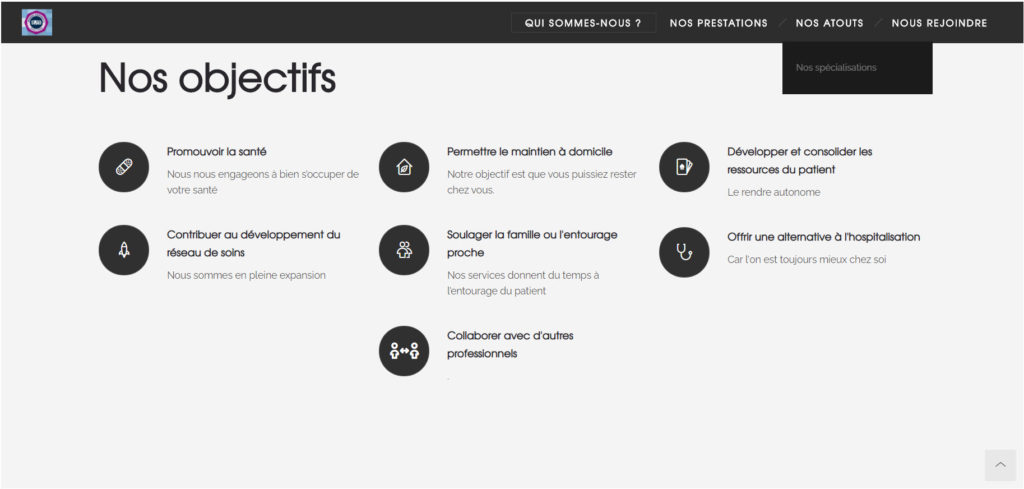 With Smad, we have realized two distinct web projects, in fact, following the realization of their website, we were mandated in the development of an application allowing to count the hours of the nurses.
Website
Development and maintenance of a CMS site
With ten years of experience in the development of CMS type websites (websites where the client can directly manage his content if he wishes), we offer solutions adapted to your needs and expectations.
SMAD (Soins et maintien à domicile) is a non-profit organization.
It allows nurses to work independently and provide care at home. This is done in collaboration with various partners (doctors, physiotherapists, social services, etc.)
Stamping application